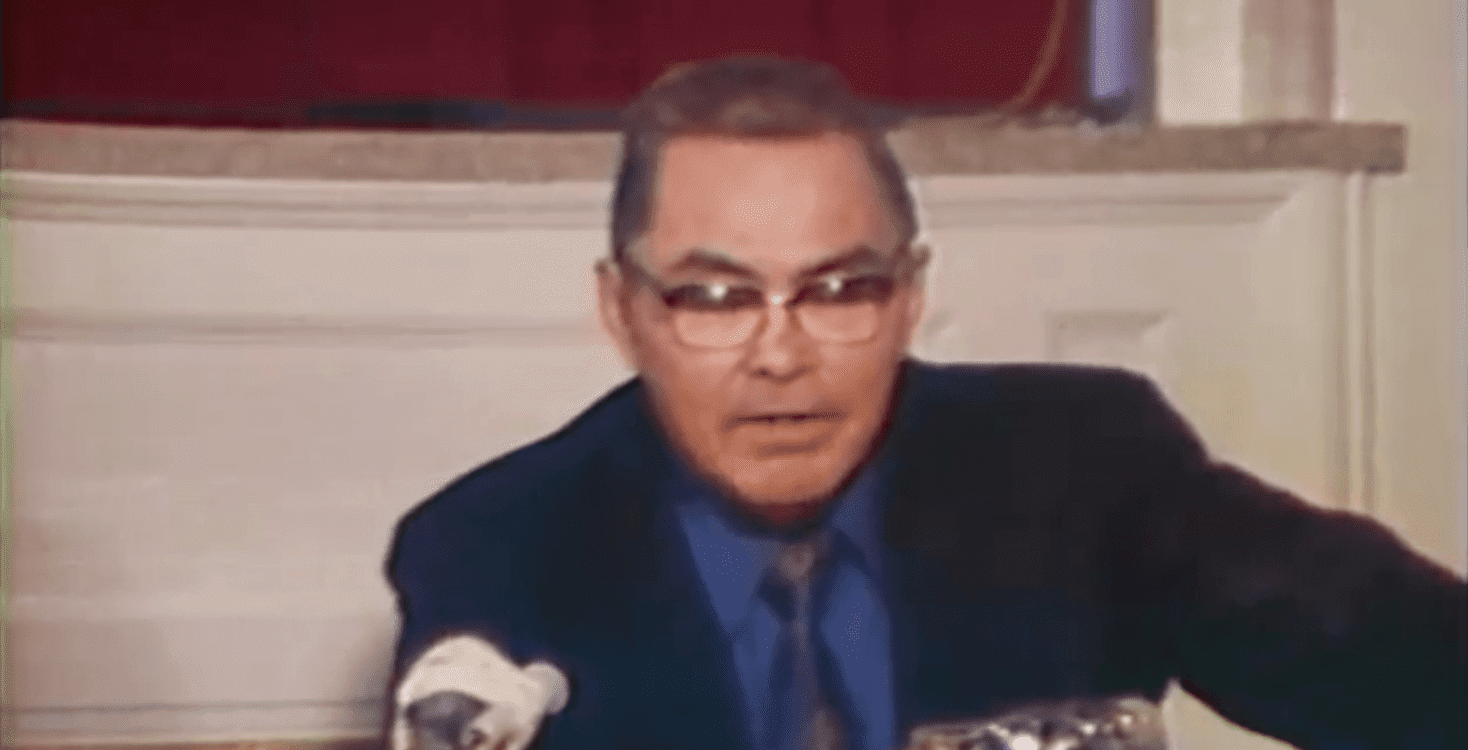 Elijah Smith, or Tä Me in Southern Tutchone, was born in Champagne in 1912. During World War II, he was stationed in England with the Canadian Army for six years.
His experience in the war profoundly changed his views on equality, how First Nations were treated in Canada, and the need to protect First Nation land and way of life.
Smith was a respected speaker for his people. He was Chief of the Whitehorse Indian Band and was instrumental in forming the Yukon Native Brotherhood and the Council of Yukon Indians. In 1973, he led a delegation of Yukon First Nation leaders to Ottawa to present Together Today for our Children Tomorrow to the Prime Minister of Canada, which marked the beginning of modern land claim negotiations in the Yukon.
In 1976, Smith was inducted into the Order of Canada. He remained a prominent leader until his death in 1991. Today, a federal government building and an elementary school in Whitehorse are named in his honour, however his true legacy lies in the achievement of land claim and Self-Government Agreements by Yukon First Nations.
"We, the Indians of Yukon, object to being treated like squatters in our own country .... We feel the (non-Aboriginal) people of the North owe us a great deal and we would like the Government of Canada to see that we get a fair settlement for the use of the land. There was no treaty signed in this country, and they tell me the land still belongs to the Indians."